SafeCREW Organisations In Detail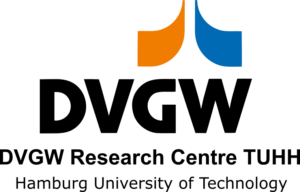 DVGW Research Centre TUHH
The DVGW (German Technical and Scientific Association for Gas and Water) Research Centre at the Hamburg University of Technology (TUHH) is one of four water research institutions run by the DVGW. It is affiliated with the University's Institute of Water Resources and Water Supply. The research conducted at the DVGW Research Centre is linked to current practice. The centre provides advice to water companies and industrial corporations. Its research areas range from water collection to water treatment and distribution. They include, among others, the optimisation of water treatment processes, hygiene issues concerning water distribution, and energy efficiency. A key area of its work is the North German water supply with its special characteristics.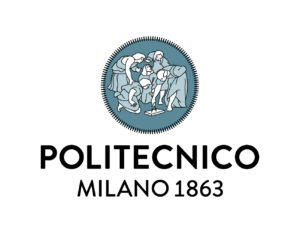 Politecnico di Milano
POLIMI is an outstanding university, ranked 139th on a worldwide basis and 1st in Italy (QS Rankings 2023): it comprises 12 Departments and 250+ laboratories, fostering inter- and multi-disciplinarity. Up to 20 cutting-edge PhD programmes are offered, attracting students from 100+ countries. POLIMI is partner of 6 national technology clusters promoted by the Italian Ministry of University and Research, such as Smart Communities and Technologies, Life Environment Technology, and of 13/6 institutional/sector networks. POLIMI has been awarded 437 H2020 projects, 115 HE projects and 56 ERC . And it was recently re-awarded for the HR Excellence in Research. 4 Departments are involved in SafeCREW (DICA, DCMC, DEIB , DMAT), mainly focusing on methods for organic matter characterisation, adsorption performance improvement to remove disinfection by-products precursors, and modelling for monitoring optimisation, early-warning systems, risk assessment.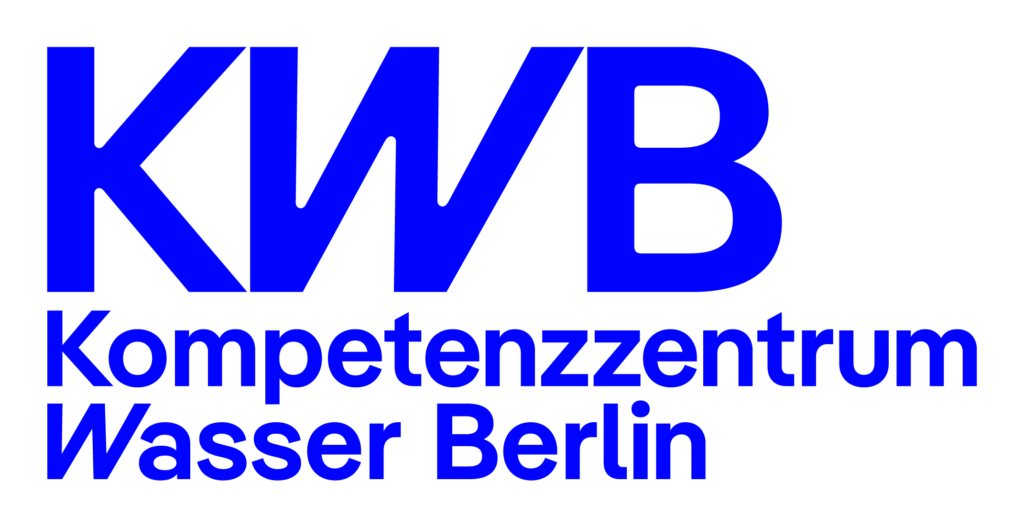 Kompetenzzentrum Wasser Berlin (KWB)
The Kompetenzzentrum Wasser Berlin (KWB) gGmbH is an international non-profit research centre focusing on urban water systems, with expertise in groundwater, modelling, water pollution control, risk assessment, storm water and drinking water. Since its establishment in 2001, KWB has initiated and conducted more than 50 research projects related to cutting-edge technologies for urban water management, resulting in more than 200 publications (journals and conferences). KWB also has an extensive history of cooperation in regional, national and European research projects with over 100 partner institutions.
Within SafeCrew, KWB is responsible for coordinating the Berlin case study and contributes mainly to WP2 and WP4. KWB will further develop quantitative microbial risk analysis (QMRA) for managed aquifer recharge site focusing on the subsurface as the hygienic barrier, conduct measurements in the groundwater using automatic flow cytometry and sample microbial indicators.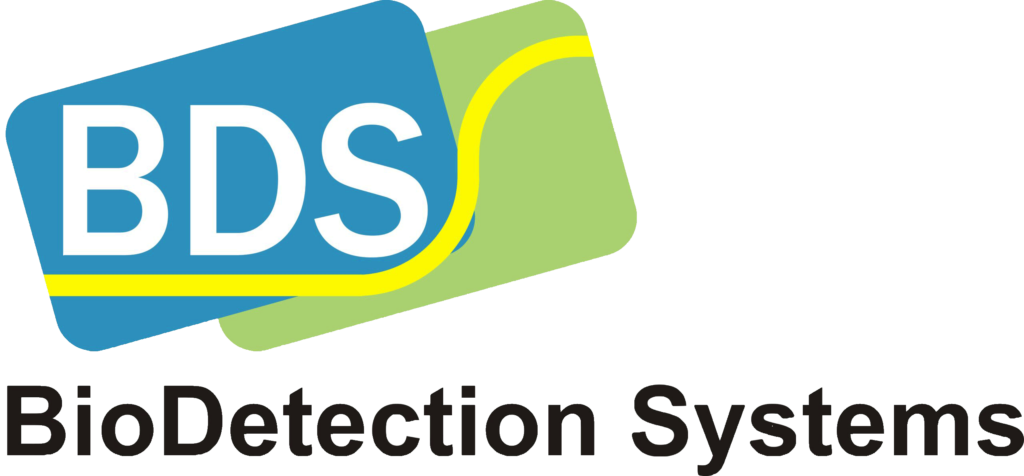 BioDetection Systems b.v.
(BDS)
BioDetection Systems b.v. (BDS) is an SME that applies biotechnological techniques to develop, market and apply quantitative human cell-based detection methods focusing on safety assessment and quality control of chemicals in water. BDS' proprietary methods, like the CALUX® methods, are used as animal alternatives for hazard identification and risk assessment and are successfully applied in cost effective screening programs, in a high throughput mode. In addition methods are extensively validated and robust enabling quantification of biological activity in complex real-life mixtures including environmental samples, hereby enabling a "zero-pollution" approach. Methods are used to quantify hazards of those mixtures for relevant toxicity endpoints, including acute toxicity, cellular stress, endocrine- and metabolic disruption, reproductive toxicity, genotoxicity/carcinogenesis, etc.

EURECAT Technologic de Catalunya
Eurecat is the main Research & Technology Organisation in Catalonia and the second largest private research organisation in southern Europe. It brings together the experience of more than 650 professionals who generate an annual turnover of 52 million euros and provides services to more than 2,000 companies. Applied R&D, technological services, highly specialized training, technological consultancy or valorisation and exploitation of industrial property are some of the services that Eurecat offers for both large and small and medium-sized enterprises in all sectors. The technology center participates in more than 200 large national and international consortium projects of high strategic R&I and has 153 patents and 7 spin-offs. It has eleven centres in Catalonia (Spain) and one in Chile (Latam). Eurecat works in SafeCREW in the case-study of Tarragona (CS#3), mainly in aspects related to new methods for detecting organic matter in river water, testing advanced oxidation processes to avoid disinfection by-products production and on modelling of the water quality in the network.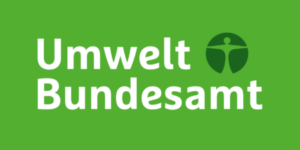 Umweltbundesamt
The German Environment Agency (Umweltbundesamt (UBA)) was founded in 1974 as Germany's main environment protection agency. The work centers around gathering data concerning the state of the environment, investigating the relevant interrelationships and making projections – and then, based on these findings, providing federal bodies such as the Ministry of the Environment or the Ministry of Health with policy advice. The UBA also provides the general public with information and answers questions on all of the various issues that the UBA addresses. Apart from these activities, the UBA implements environmental law by making sure that it is applied in areas such as approval processes for chemicals, pharmaceutical drugs and pesticides.
The overarching mission of UBA is early detection of environmental risks and threats so that UBA can assess them and find viable solutions for them in a timely manner. UBA conducts research in its own laboratories and outsources research to scientific institutions in Germany and abroad and serves as German point of contact for numerous international organizations such as WHO.
Umweltforschungszentrum Leipzig (UFZ)
The Helmholtz Centre for Environmental Research (UFZ) is one of the world's leading research centres in the field of environmental research, enjoying high social recognition. It demonstrates ways in which a sustainable use of our natural resource base is possible for the benefit of both humankind and the environment.
The Department of Analytical Chemistry at UFZ studies trace organic pollutants in the water cycle that deteriorate water quality and may affect human health. We perform large scale monitoring and suspect- and non-target screening by liquid-chromatography mass spectrometry (LC-MS, and LC-HRMS). The fate of chemicals in the environment and methods for their removal are studied, from lab experiments to full-scale and on-site studies. Special emphasis is given to highly polar contaminants and to yet unknown transformation products in technical systems, for drinking water as well as wastewater treatment. The knowledge gathered from these activities will be combined to improve our capacity to predict the environmental fate of chemicals. Together with partners in academia, industry and authorities we develop solutions and processes that aim at safeguarding humans as well as the environment from harmful chemicals.

Consorci d'Aigües de Tarragona
(CAT)
The Consorci d'Aigües de Tarragona (CAT) is a public-private non-profit utility that delivers around 70 Hm3/year of drinking water in the Tarragona province in Spain. It covers around 800,000 inhabitants and up to 1,5 million in summer season.
The water is pumped through a network of 400 km of main trunks, as catchment is almost at sea level in the channels of the Ebro river. As CAT has only one catchment, the effect of seasonal river flows has great impact on water quality and the ability to produce high quality drinking water. Moreover, the distribution network is radial, what generates issues on chlorination and DBP production. All this will be maximised with the advent of climate change.
CAT will participate as a test site for DBP prediction as well as a platform to analyze changes on the process that could help to improve precursor reduction to avoid problems in the network. CAT has been improving all its chlorination infrastructure in the last 10 years including 7 electrochlorination booster installations and has a wide range of online sensors throughout the network which allow to have a clear picture of the evolution of water quality.
Tutech Innovation GmbH
Tutech was founded in 1992 by Hamburg University of Technology (TUHH) as the first private technology transfer company founded by a German university. Since 2004, it has been jointly owned by TUHH (51%) and the City of Hamburg (49%). Tutech's mission is to promote the effective transfer and exploitation of scientific and technical knowledge to serve both public and private interests. Tutech provides a variety of services ranging from support for technology business start-ups, cluster management, continued professional development training, project dissemination and exploitation to trans-national technology transfer. Tutech is home to Hamburg's Patent Exploitation Agency (PVA) set up in 2002 to valorise intellectual property (IP) from the five Hamburg's universities generating patentable IP. Tutech is strongly involved in promoting complementary skills training relating to entrepreneurship to early stage researchers through activities such as ReMaT and various support mechanisms to help business start-ups. In SafeCREW, Tutech will lead the communication, dissemination and exploitation activities.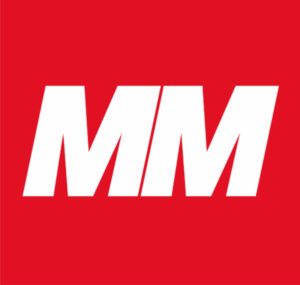 Metropolitana Milanese Spa
(MM)
MM Spa is a company created by the Municipality of Milan in 1955. Its first task has been to design and build the first underground lines. Since then it has participated in the construction and management of the main infrastructures of the city, including drinking water infrastructure. Today MM is one of the largest and most diversified engineering companies in Italy, with a growing international presence able to provide tailor-made solutions in the design and redevelopment of urban ecosystems. MM is partner of institutions, managing bodies and public companies operating in the field of infrastructures, major works and the design and planning of networks and services.
MM's Aqueduct Department carries out supply, treatment and distribution of drinking water in the city of Milan. The water distribution network of Milan and neighboring municipalities has a total length of about 2,228 km. The Aqueduct ensures the city's water supply by drawing 100% from the underground aquifer. It uses a double lifting system consisting of 28 pumping stations and 400 medium-active wells that feed the supply and distribution network, for a total of about 220 million cubic meters of drinking water distributed per year. MM guarantees its customers high quality water by using deep wells and drilling new ones in peripheral areas, little or not at all affected by pollution. The MM laboratory performs sampling and analysis in order to guarantee the good quality of the water.
In the city of Milan there are hundreds of fountains. They are made of cast iron, in the typical green lizard color and were designed in 1931. Though the widows do not have a tap the amount of water supplied by the fountains is very small compared to the flow of water distributed by the Milanese aqueduct: The Milanese aqueduct supplies an average instantaneous total flow of about 7,500 liters / second. The continuous flow of water keeps the water always moving, preserving its freshness and good quality at the blind end pipes.
Multisensor Systems Ltd.
Multisensor Systems Ltd. (MSS) is a developer and supplier of Environmental, Water and Air Monitoring instruments based in the United Kingdom, using "Electronic Nose" technology. Key to this technology is that it does not require polluting reagents or gases in the analysis process.
On-line monitoring Trihalometanes (THM) in drinking water is a core business for MSS. The MS2000 – an on-line Total THM analyser which provides measurements of THMs at low concentrations in water – is one of the best selling products of its type developed over the last 10+ years.
In response to market pressures and needs, MSS is exploring the possibility to develop cost-effective, on-line THM monitor using an "Electronic Nose" that can differentiate between chloroform, bromoform, bromodichloromethane and dibromochloromethane, providing not only a total value but also a breakdown of the THMs that comprise this total. The data provided by an on-line system would be crucial in the development of a model for THM Formation Potential in the water network, one of the targets of this project. MSS will focus on the development and provision of such system to the project enabling model development and will play a role in exploitation of the results from the project.